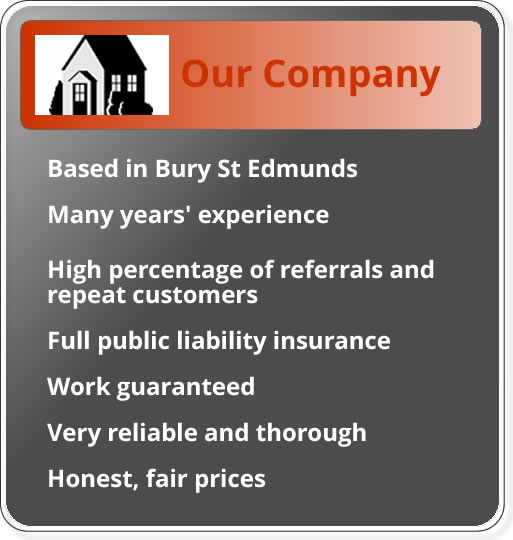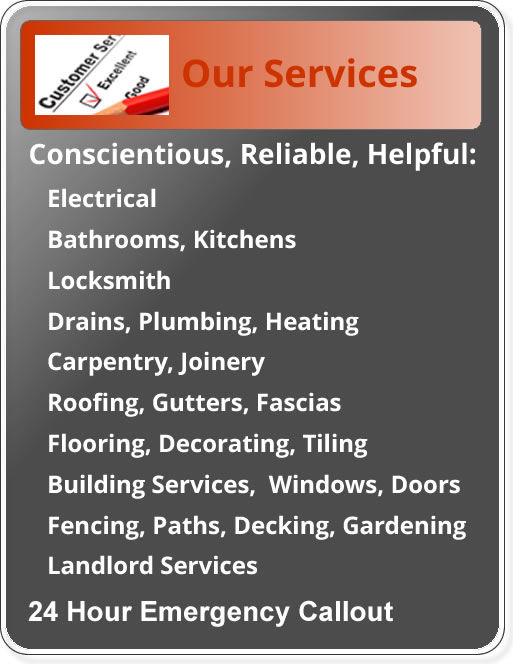 Testimonials for W.J.Newton Property Maintenance Ltd
"I recently used W.J.Newton Property Maintenance Ltd for a number of jobs. Firstly I was impressed at the speed upon which Mr Newton gave me a no fee quote. His rates are so competitive and extremely fair in comparison to others I received. What also impressed me was the fact that he only carried out work that needed to be done, with no hidden costs. It is a very professional and well organised company that provides a high quality service. Notably was the honest approach from Mr Newton and his team,it never felt like I had strangers in my home. I would highly recommend for anyones home improvements. Absolutely fantastic!"
Miss Anita P
"I recently used W.J.Newton Property Maintenance Ltdto install a new hot water cylinder as the old tank had sprung an inconvenient and damaging leak. The speedy response coupled with great workmanship and customer care, has left me confident that this is a company committed to the needs of its customers and the quality of its work. I received a premium service at a highly competitive rate and I will not hesitate to use or recommend Wes and the team again. Great Job guys!"
Mr Andrew W
"I have been using W.J.Newton Property Maintenance Ltdfor over two years to manage and maintain a large number of let properties of mine within the East Anglia area. The wide range of interior and exterior services provided by Westley and his team leaves me rest assured my estate is in the very best condition. It is a pleasure to know them on a business and personal basis."
Mrs Lisa E
"W.J.Newton Property Maintenance Ltd runs a first class business. He was very professional ,completed the work quickly and cleanly and we now have all our electrical low energy dimmable light fittings replaced thus achieving great savings on our energy bills, I would highly recommend as a home improvement business."
Miss Joanne C
"In this day and age, it's hard to find a company you can trust. W.J.Newton Property Maintenance Ltd was recommended to me by a friend, as a property renovations and home improvements business in Bury St Edmunds, now I know why – the quality of service I received was outstanding. Keep up the good work!"
Mr J Clark